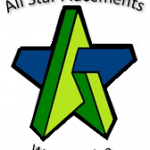 All Star Placements
Position available in Isando for a Customs and Excise Clearing Agent, we require a neat and professional individual for this position who has sound work ethics. Candidates need at least five year experience dealing with imports and exports and the associated documentation. Candidates with a motor industry background will be considered for this position before others. Experience on the Automate or SAP Systems will be highly beneficial.
Candidates will be required to: Performing all Customs and Excise related functions and import documentation. Good understanding of tariff codes. Managing al shipments (Import and export) and maintaining control of ETA dates. Manage a dashboard of Imports and Exports for management. Ensuring that incoming containers are cleared as quickly as possible to avoid demurrage costs. Ensuring that all export documentation is retained in accordance with the appropriate Inco Term used and SARS customs requirements. Communicating with the clearing agents. Submit payment documentation for approvals for and duties, VAT or landed costs. Ensuring that all import documentation is retained and archived. Performing preparation and follow up of duty claim backs.
Basic salary of R 20 000.00 to R 25 000.00 on offer with additional benefits to be discussed with the successful applicant.
Send CVs in MS Word format with a copy of your highest qualification and a copy of your ID to contact@allstarplacements.co.za for more employment opportunities "Like" the All Star Placements Facebook page.
Disclaimer: Dear Applicant, please note that if you are not contacted by All Star Placements within five days of your application you may assume that the application was unsuccessful (i.e. You do not adhere to the minimum standards for the position in question) your CV will however be placed onto our database for any future employment opportunities that may arise.