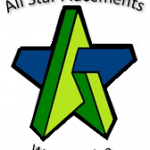 All Star Placements
Senior Head Office Accountant position available in Johannesburg Gauteng.
Candidate will be responsible for several national accounting duties as well as overseeing the performance of other accountants within the company.
Candidates require the following: Knowledge of finance, accounting, budgeting and cost control principles including Generally Accepted Accounting Principles and IFRS. Knowledge of financial and accounting software applications especially Automate/SAP. Knowledge of legislative and financial regulations (including PFMA) Ability to analyse financial data and prepare financial reports, statements and projections.
At least 5 years in similar role in motor industry. Candidates must have Automate Evolve experience and a B.Com Accounting will be beneficial.
Basic Salary: R 40 000.00 – R 45 000.00 on offer depending on experience. Benefits to be discussed.
If you do not have Automotive experience your application will not be considered.
Send CVs in MS Word format with a copy of your highest qualification and a copy of your ID to contact@allstarplacements.co.za for more employment opportunities "Like" the All Star Placements Facebook page.
Disclaimer: Dear Applicant, please note that if you are not contacted by All Star Placements within five days of your application you may assume that the application was unsuccessful (i.e. You do not adhere to the minimum standards for the position in question) your CV will however be placed onto our database for any future employment opportunities that may arise.