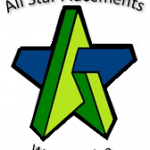 All Star Placements
We have a new vacancy for a Head Office Debtors Clerk within the motor industry in Johannesburg.
Candidates must have Automate Evolve Experience; Strong Motor Industry Debtors Experience – preferably from a Head Office Location. Good Communication and e-mail Management skills. Must have good MS Excel skills. A good understanding of the NCA and POPI Acts is required for this position. Candidates must be capable of working in a Team and being prepared to help where required and must also demonstrate an ability to take ownership to ensure timeous collection of Debtors book.
A financial degree and experience with the Parts Export Business will be an advantage
Basic Salary on R 20 000 .00 – R23 000.00 on offer with a Medical Aid contribution of R 1000.00
Please forward your CVs in a Word format to contact@allstarplacements.co.za for more employment opportunities "Like" the All Star Placements Facebook page.
Disclaimer: Dear Applicant, please note that if you are not contacted by All Star Placements within five days of your application you may assume that the application was unsuccessful (i.e. You do not adhere to the minimum standards for the position in question) your CV will however be placed onto our database for any future employment opportunities that may arise.